Your contribution will help fund NTMir's work in education, advocacy and research.
Donate Here
Kathy's Story
"One step at a time. One punch at a time. One round at a time." Kathy Norris, 53 is a fighter and dedicated mother of two. She, uses this quote to describe how she approaches her struggle with Nontuberculous Mycobacteria (NTM) lung disease with hope, determination and positivity.
In 1996, Kathy, was 30 years old with a 9-month-old baby and married to her college sweetheart when she started to feel ill. Her first doctor diagnosed her with Allergic Bronchopulmonary Aspergillosis (ABPA) and prescribed high doses of steroids. Four years later, she was diagnosed with severe Bronchiectasis, which made her doctor curious about her health as a child. She reached out to her mother and learned that when she was an infant, she had chronic pneumonia that was treated aggressively with antibiotics.
In addition, at the age of 4, she had fought through a life-threatening brain abscess that led to a traumatic surgery. The surgery left her initially paralyzed on the left side of her body. She eventually regained mobility, but to date has lost most of the feeling on her left side. It was later she learned it was likely the brain abscess was a result of unresolved pneumonia as an infant as the fluid traveled from her lungs to her brain that resulted in a brain abscess.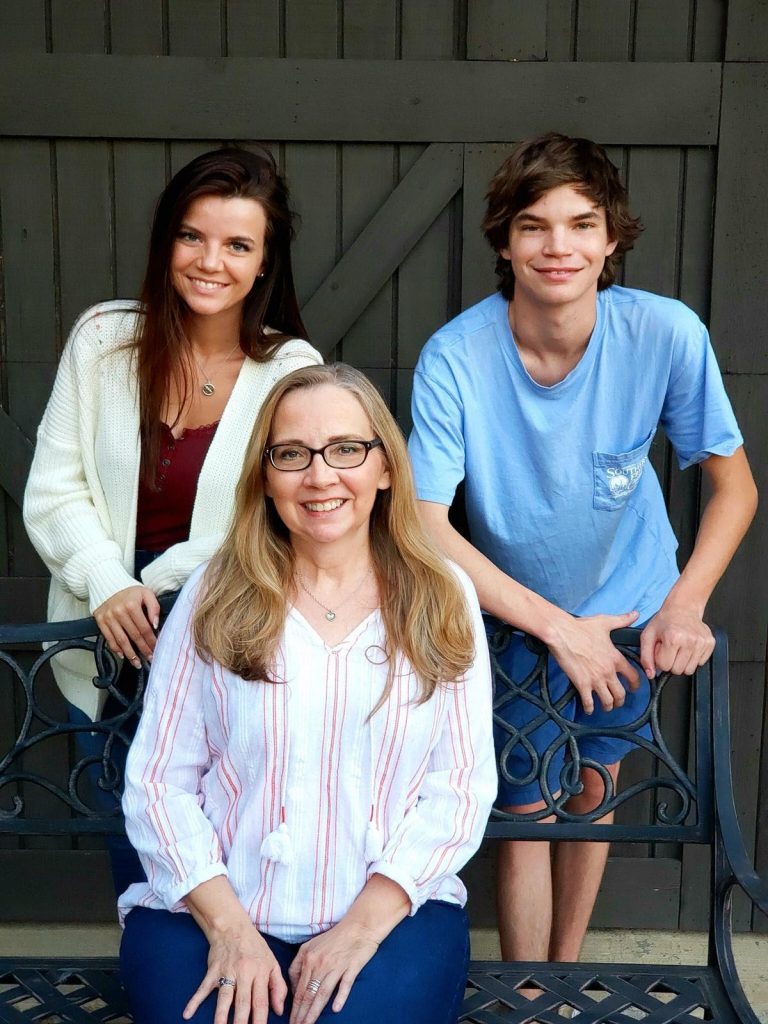 As a teen, she had been teased because hair had not regrown around the scar from the brain abscess surgery. She goes on to outline a conversation between herself and her father as a teenager: "My parents never talked about it. Not ever. So, one day I asked my dad, "what happened?" She remembers a look of despair and sadness coming over him and he began to tear up as he proceeded to explain. She remembers that as a child she just couldn't grasp the pain and fear a parent must experience as they are navigating a child through a life threatening situation. And she asked, "Daddy, what's wrong?", he stated, "We almost lost you", It was the worst time of our lives."
Many years later, Kathy learned that her parents did not have the means to pay for the expensive surgery. Her Dad met with the surgeon and gave him his word that he would pay his debt, even if it took a lifetime. He said to the surgeon, "just please save my little girl." He fulfilled his promise. In 2003, Kathy's father passed after a hard fought battle with stage 4 brain cancer. Kathy's perspective about life was changed after that brief conversation with her dad as a teen. She realizes how precious and fragile life is. How fortunate she was to have been given another chance at life. She decided to make her life a good one, filled with love, gratitude and kindness.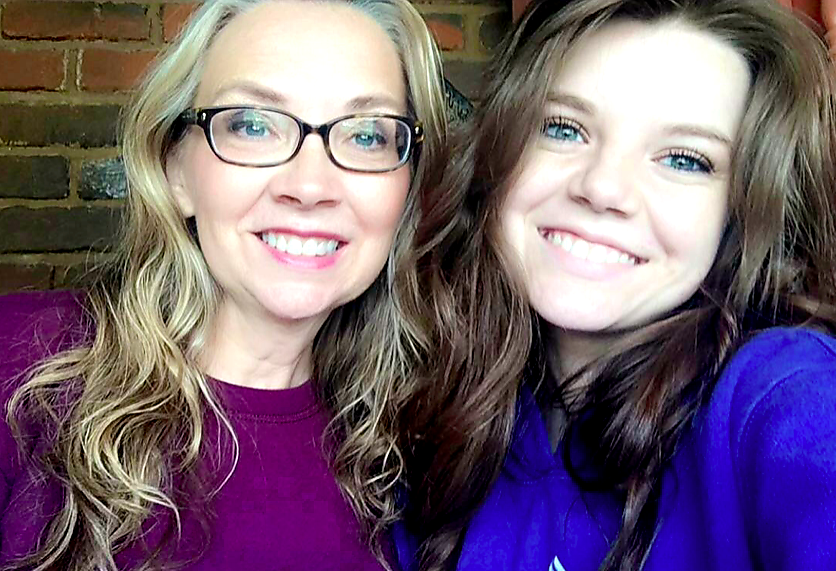 In 2004, a sputum test revealed Mycobacterium Avium Complex (MAC). She was devastated when she was diagnosed with NTM. At the time, there was little information about the condition beyond a grim prognosis. Kathy states, "You weren't told you could live with the disease – rather, that there wasn't a cure." Her love for her kids shows through in that one of her first questions was "Am I contagious? Did I give this to my children?" as one of the only words she heard was "tuberculosis" not nontuberculous and feels that's often what stands out to a lot of people.
In her journey, Kathy often felt isolated – she has often encountered people who also worried that they could "catch NTM". She is thankful for the support of her friends and family. She was especially grateful to discover NTM Info & Research through Facebook. After the diagnosis her doctor wanted to do "antibiotic chemotherapy" – a lung resection and IV antibiotics, but Kathy and her husband felt she wasn't strong enough for the resection as she was down to 88 pounds.
Kathy went through years of difficult tests and treatments. During this span, she also endured a divorce, which challenged her strength and resilience. She leaned heavily into her faith, family and friends to bring her through some incredibly difficult days. She says she did her best to maintain a normal life and tried to hide the severity of her illness and symptoms from her kids.
Kathy is a fighter and realizes she had gained so much strength from her adversities as a child. After years of inconclusive testing at various hospitals and doctors, she learned about Dr. Griffith in Tyler, TX from a fellow patient she met at an NTM clinic. In November of 2012, she sought out Dr. Griffith.
Patient cottages are offered to out of town patients and because her first visit happened to be over Thanksgiving, true to form, she made the best of a not so great situation and has fond memories of Thanksgiving with her mother. She felt like Dr. Griffith truly listened to her. He believed she had an underlying CF component. Even though Kathy was previously tested several times for CF, Dr Griffith thought she was given the standard CF test. He ordered a genetic test that caught all genetic markers for CF. It was both a relief and shock for Kathy to learn she had 2 rare CF mutations – 17 years after the onset of symptoms.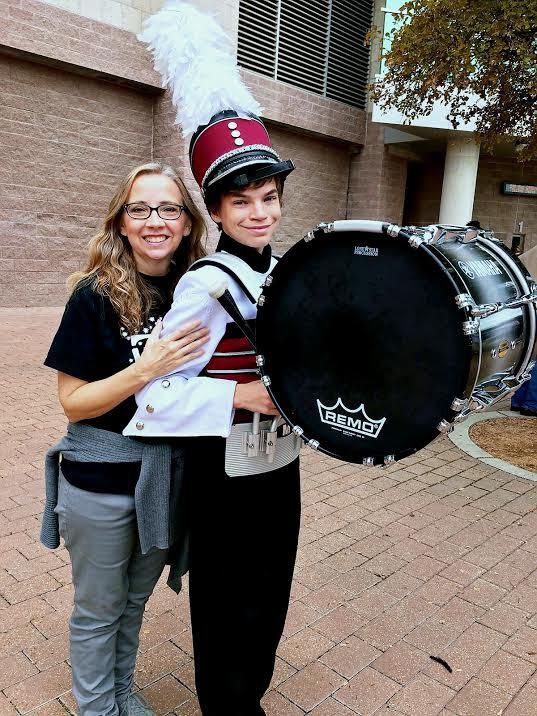 Currently, Kathy is on oral therapies, but she is antibiotic resistant, which allows her limited arsenal to combat the bacteria. In addition, she has severe allergies and CF liver disease, which also limits medications. In addition, Dr. Griffith recently retired, which leaves her nervous. She states, "Once you develop trust with a doctor, and he is responsible for finding so many answers when so many could not, it is difficult to let go. He was a blessing to me. I wish him all the blessings I know he has bestowed on so many."
She has been fortunate to be a stay-at-home mom and raise her two children and now looks forward to watching them lead purposeful, productive lives filled with compassion, love and grace. She also hopes to spoil grandchildren someday. When asked about the role of NTMir in her life, she replied: "The scholarship for the NTMir conference in 2019 was incredibly inspirational to me. I love to write, and I remember going back to my hotel room filled with so much hope. The words poured out of me." She enjoyed interacting with compassionate patients and doctors alike sharing knowledge about NTM. It gave her so much hope knowing the "best of the best" were there to share resources, treatment plans and information about NTM diagnosis and ultimately, a cure. She truly believes that education equals hope.
Her wish is for NTMir to continue the annual conferences. She continued that "she wants every patient to be heard even those of us that are tired and weary. We are all doing the best we can to stay in the fight." and She is very thankful that NTMir lends that platform by working closely with hospitals, labs, clinics and physicians.
Kathy approaches her NTM journey as a challenge, rather than a problem. She holds onto the hope that new treatments and research will lead to a cure for NTM.
Kathy states, "Everyone has a story to tell. We are all fighting NTM in our own way, trying to just to stay in the ring. The key is to not throw in the towel. It is not easy. Even when I get knocked down, I choose to get up every time! I will go toe-to-toe with anything that is in front of me." She advises learning to find joy in the small things and rejoices in every achievement.
Your contribution will help fund NTMir's work in education, advocacy and research.
Donate Here